ASIAN MEDICAL INSTITUTE
Overview
TENTISHEV ASIAN MEDICAL INSTITUTE was established in 2004 and registered with the Ministry of Justice of the Kyrgyz Republic at the address: Kant city 58, Gagarin Street. S.TENTISHEV ASIAN MEDICAL INSTITUTE is listed in World Health Organization Directory (W.H.O), Avicenna Directory and FAIMER. Such students holding medical qualifications are eligible for the screening tests in any country of the world and subsequent recognition of their degree. Asmi has received a certificate of accreditation from independent agencies such as "EdNet", "AAOPO".
City : Kant
Nearest Airport : Manas International Airport (48 Km)
Established Year : 2004
Gov/private/Public : Public
Asian Medical Institute is a university situated in Kyrgyzstan. It is recognized by the Ministry of Education & Ministry of Health. It is also recognized by WHO and listed in the World Directory of Medical Schools. The faculty members are well-versed in English language. Each member holds a degree in Medicine and is either a M.D. or Ph.D. holder. Few members of the faculty are also specialist in their field. Various doctors from Europe, UK & USA visit the campus to impart new technological advances in the field of medicine to our students. Multiple councils of medicine from the countries of India, Pakistan, Nepal, USA, Great Britain recognize the degree awarded by the Asian Medical Institute.
Asian Medical Institute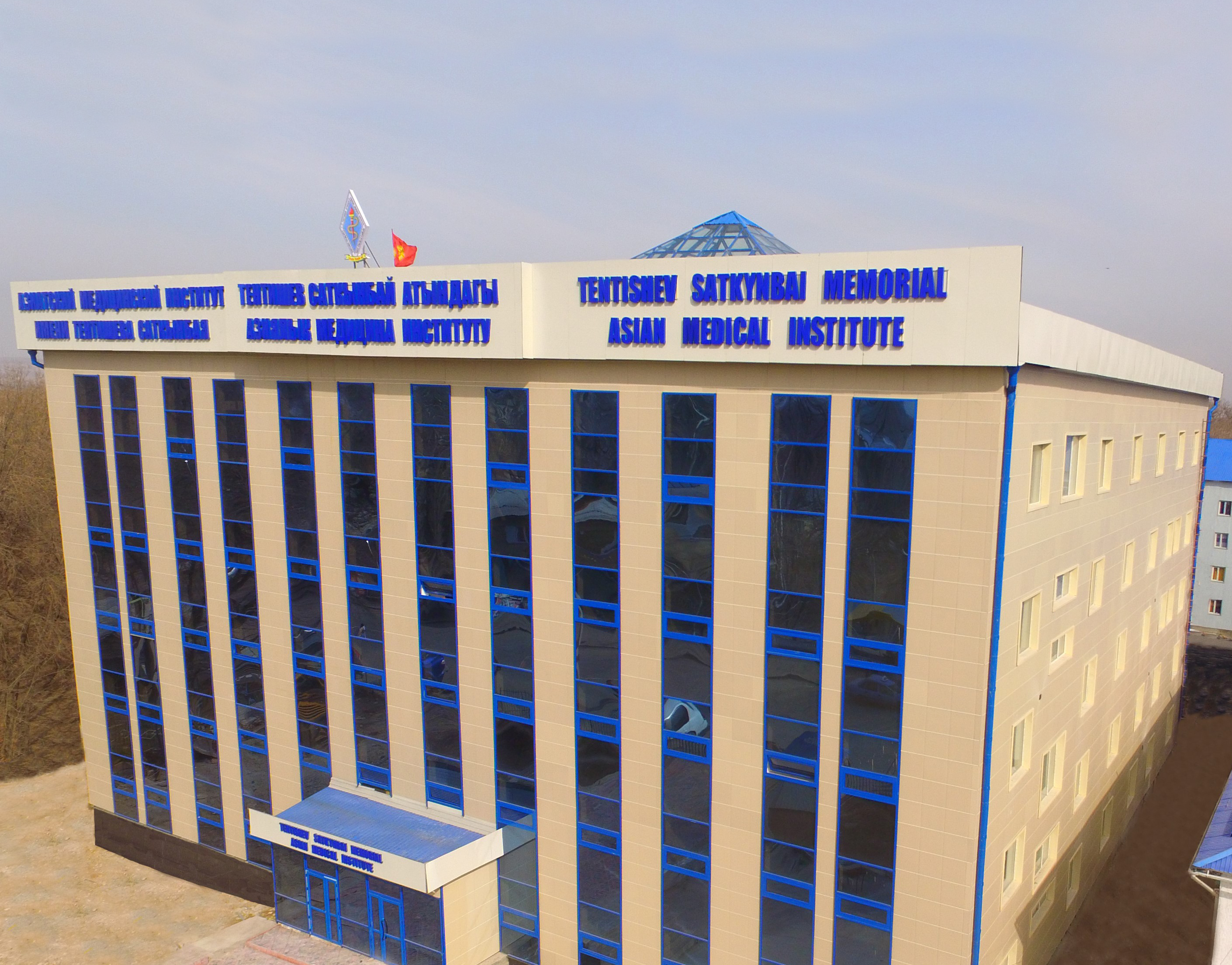 FEE STRUCTURE
| YEAR | TUITION FEE(USD) | HOSTEL FEE(USD) |
| --- | --- | --- |
| 1 | 2100 | 300 |
| 2 | 2100 | 300 |
| 3 | 2100 | 300 |
| 4 | 2100 | 300 |
| 5 | 2100 | 300 |
| 6 | 2100 | 300 |